Are you looking for a fun new kitchen applicance?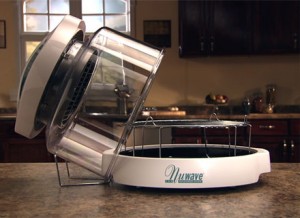 Product Detail Color May Vary
The NuWave Oven is an excellent way to cook without heating up your kitchen and having to deal with many pots and pans! From store bought refrigerated cinnamon rolls to whole chickens and turkeys this awesome counter top infrared oven can do it all. Kisa over at Ohayo Okasan wrote a review of her experience with the NuWave and you can read about it
here.
Entering the giveaway is simple, just use the Rafflecopter below.